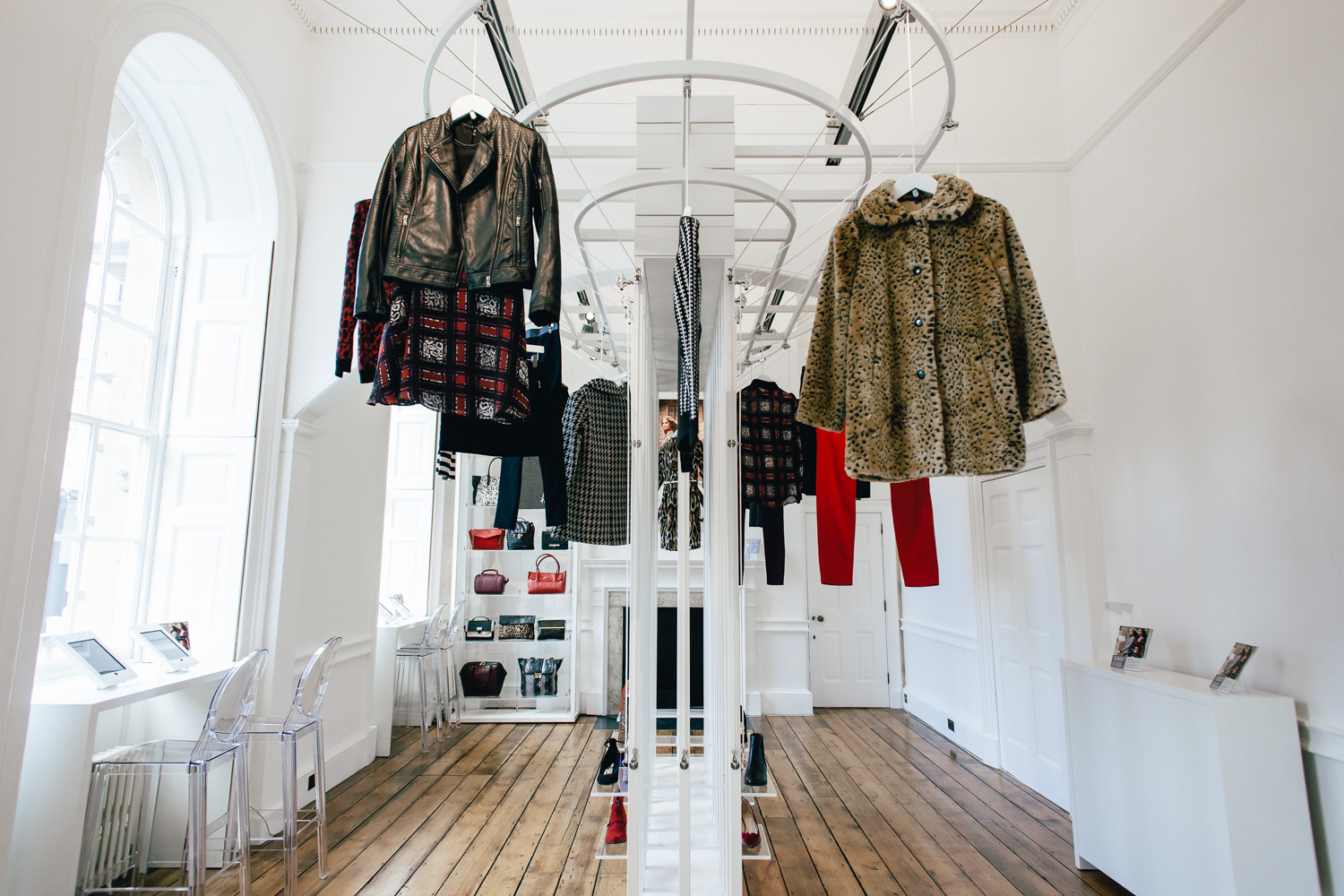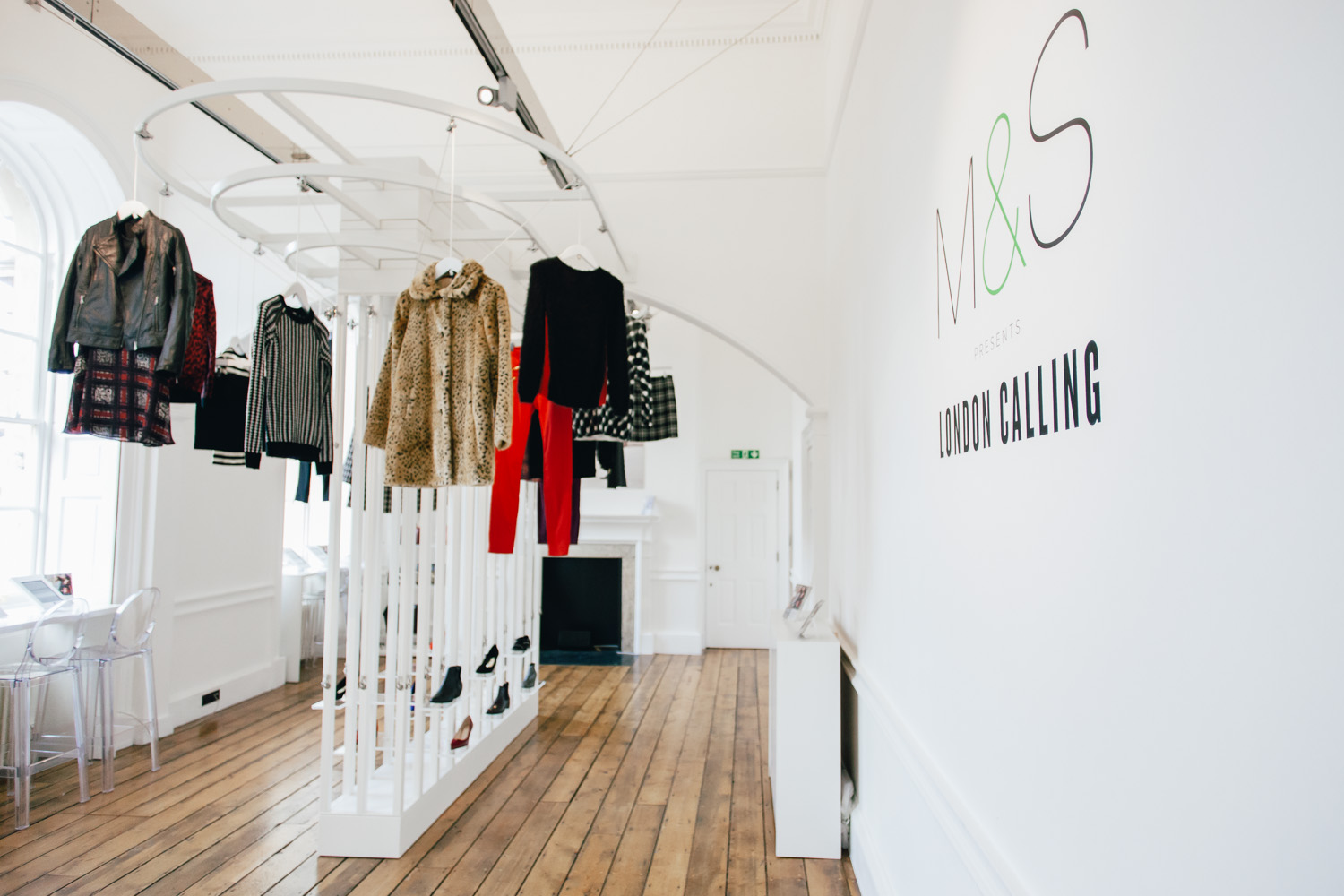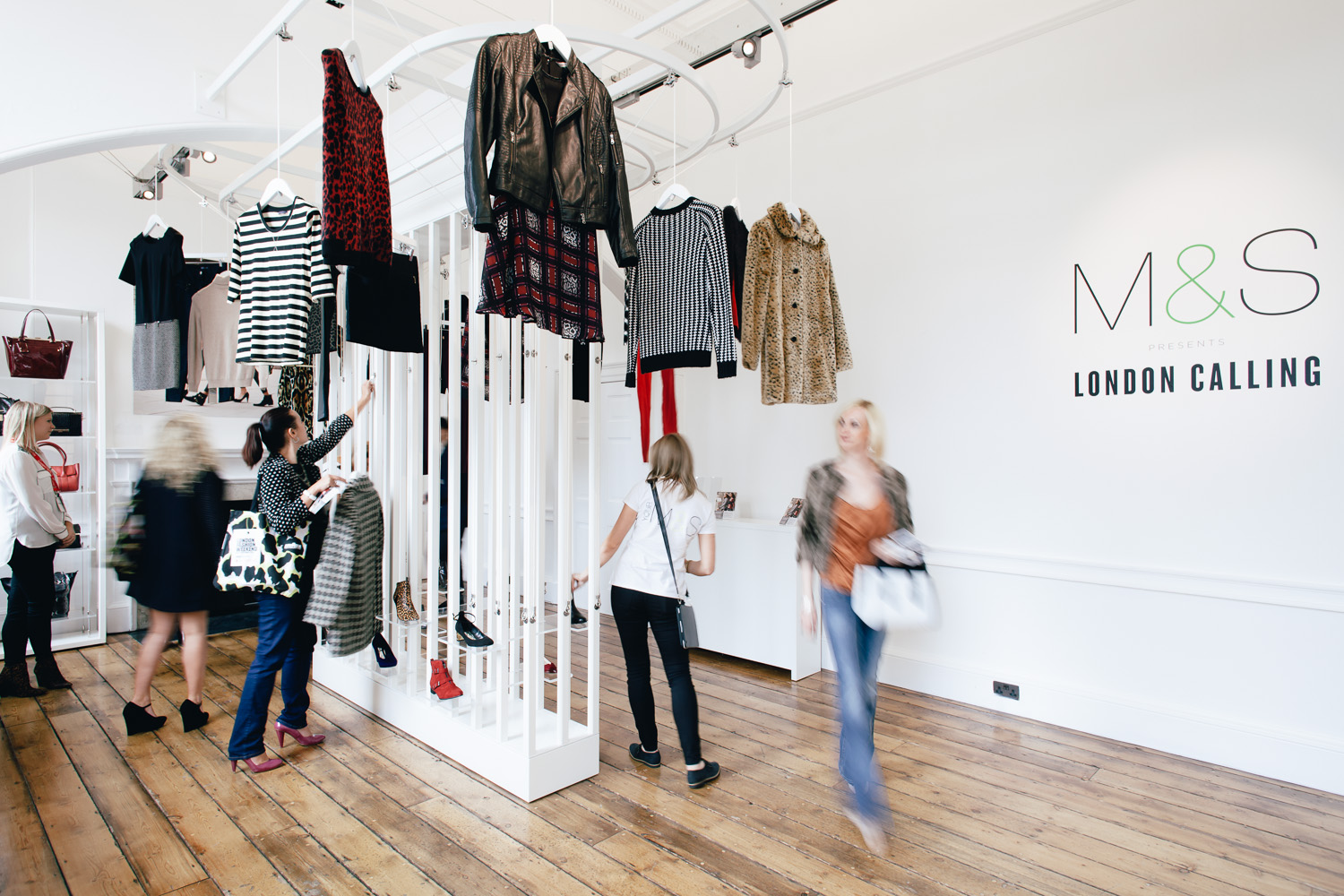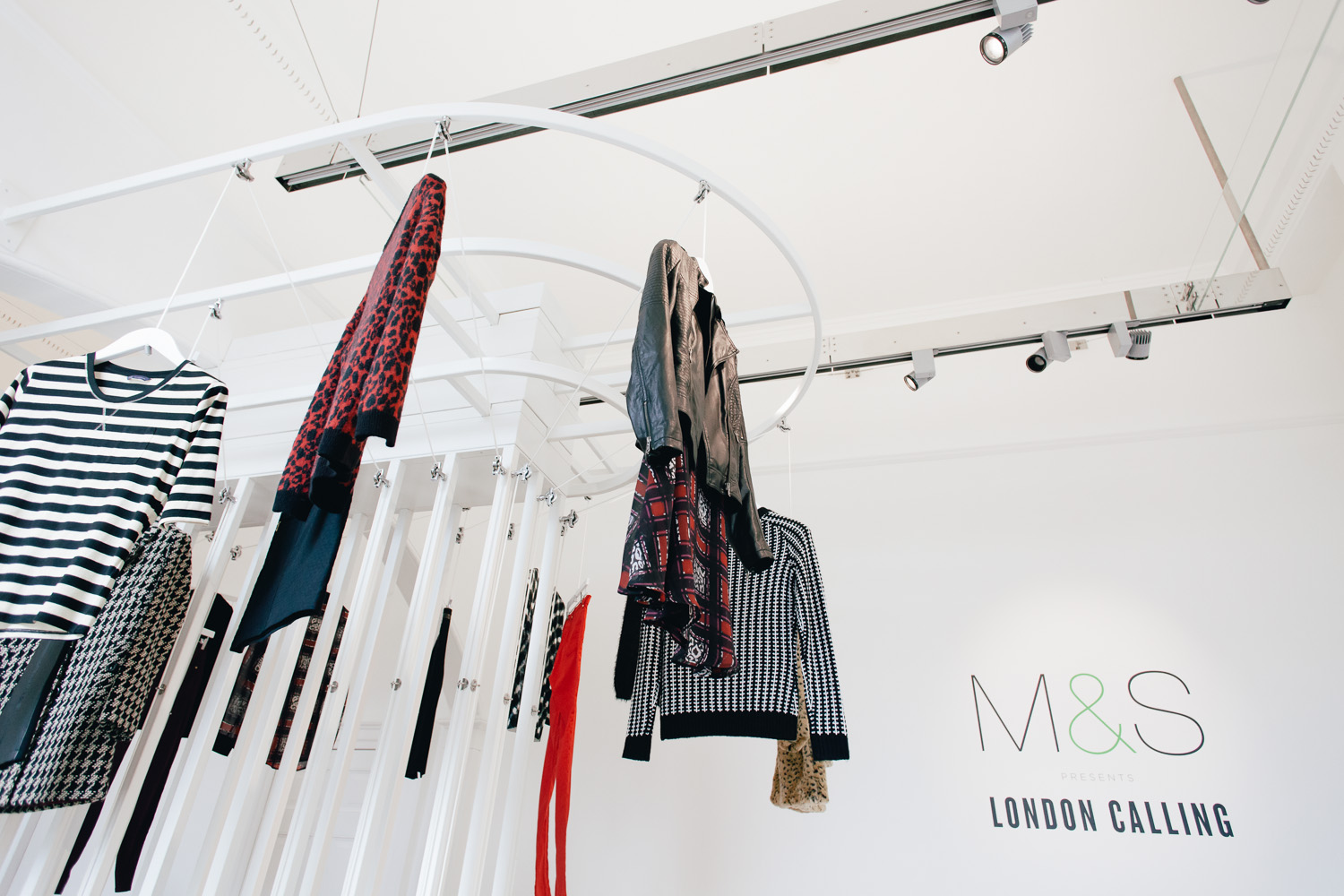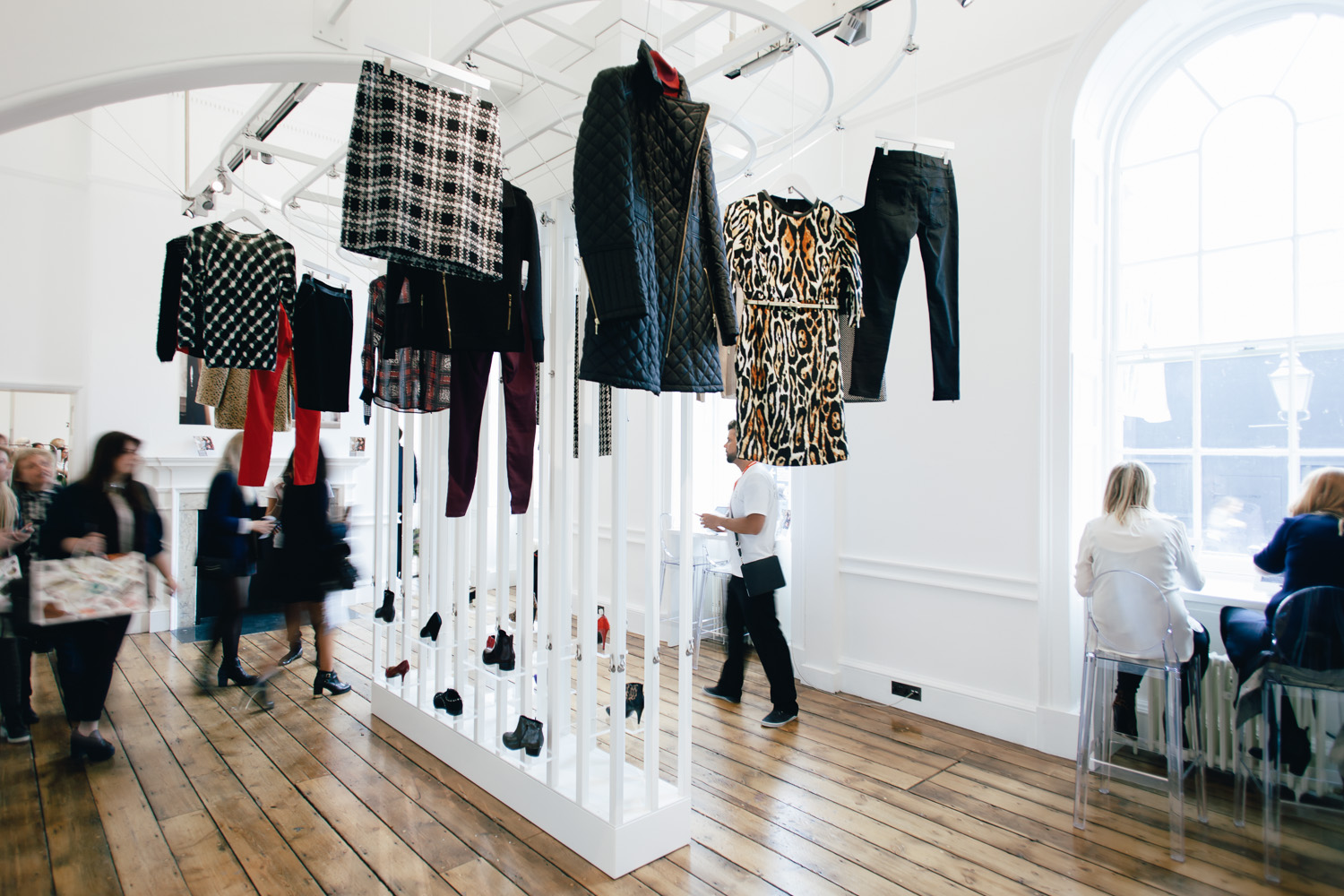 Marks & Spencer joined the London Fashion Weekend celebrations with a four-day exhibition held in the East Wing of Somerset House. The exhibition featured an interactive carousal showcasing the 'London Calling' collection.
Unique to the East Wing space, the structure was delicately stabilised from an existing arch and involved rolled steel halo frames, timber and acrylic elements.
The clothing was suspended from the cantilevered carousel on a pulley system that enabled visitors to lower and raise specific garments for closer inspection.