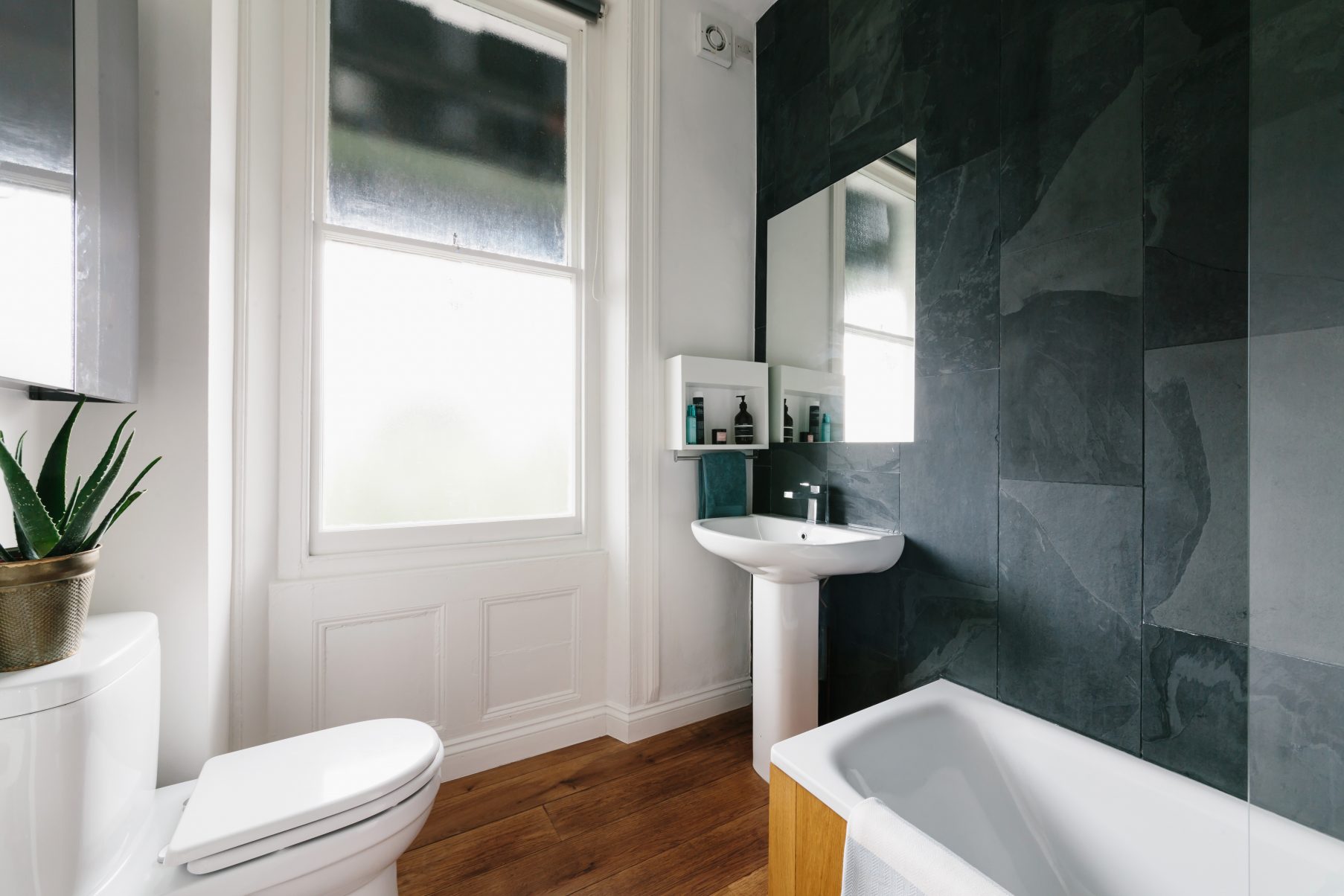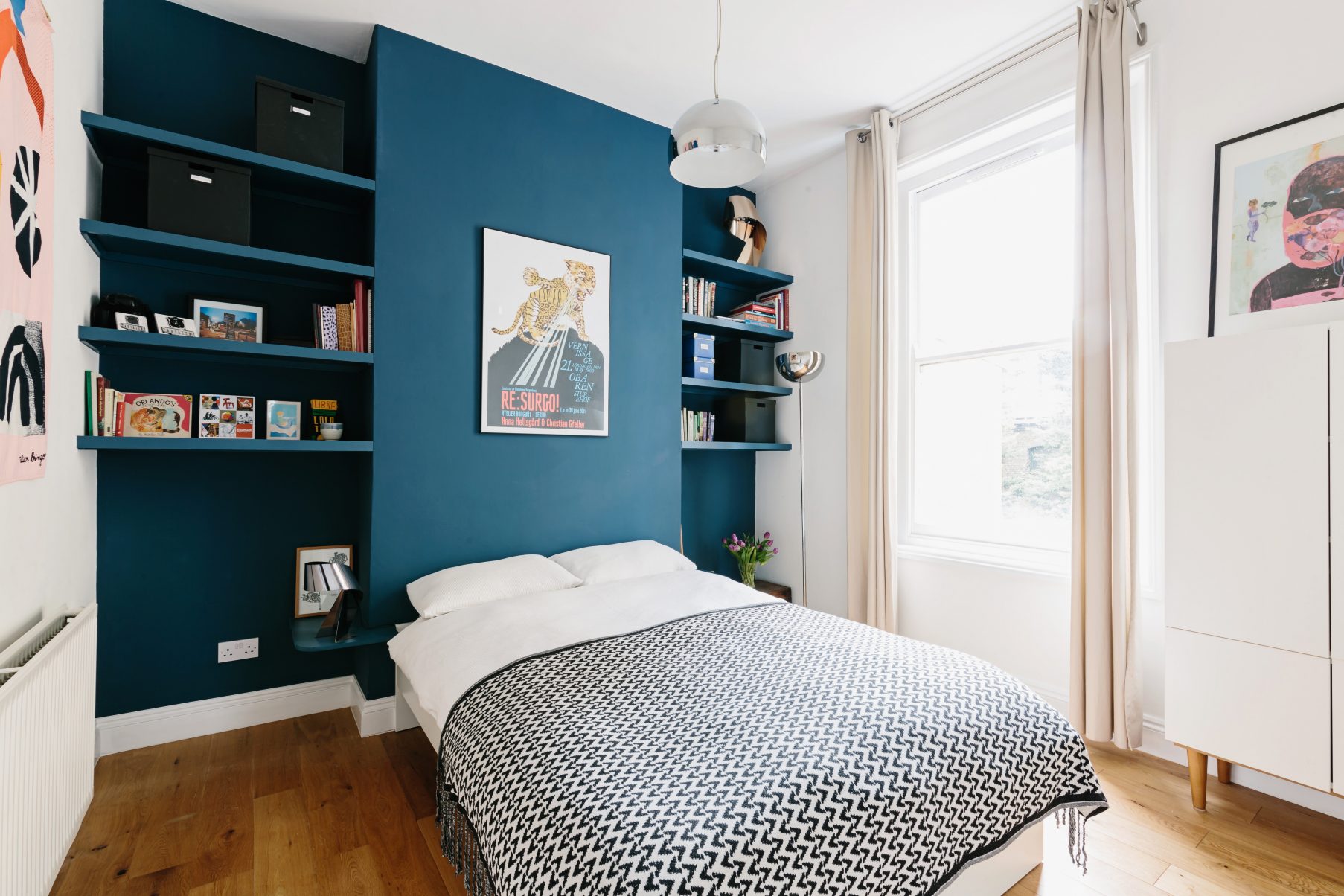 Set out over the entire first floor of a converted Victorian pub, this spectacular, two-bedroom apartment needed modernisation including a new kitchen and bathroom.
Every room in the home is connected by the large entrance hall, which diffuses a wonderful quality of light throughout. This layout, along with the soaring ceilings and huge sash windows gave a great base to work from.
With a clean backdrop of pale pine floors and white walls, I played with accents of colour, texture and pattern to bring the apartment to life. Focussing the budget on integrated storage and shelving to showcase the clients lovely collection of art and framed illustrations.