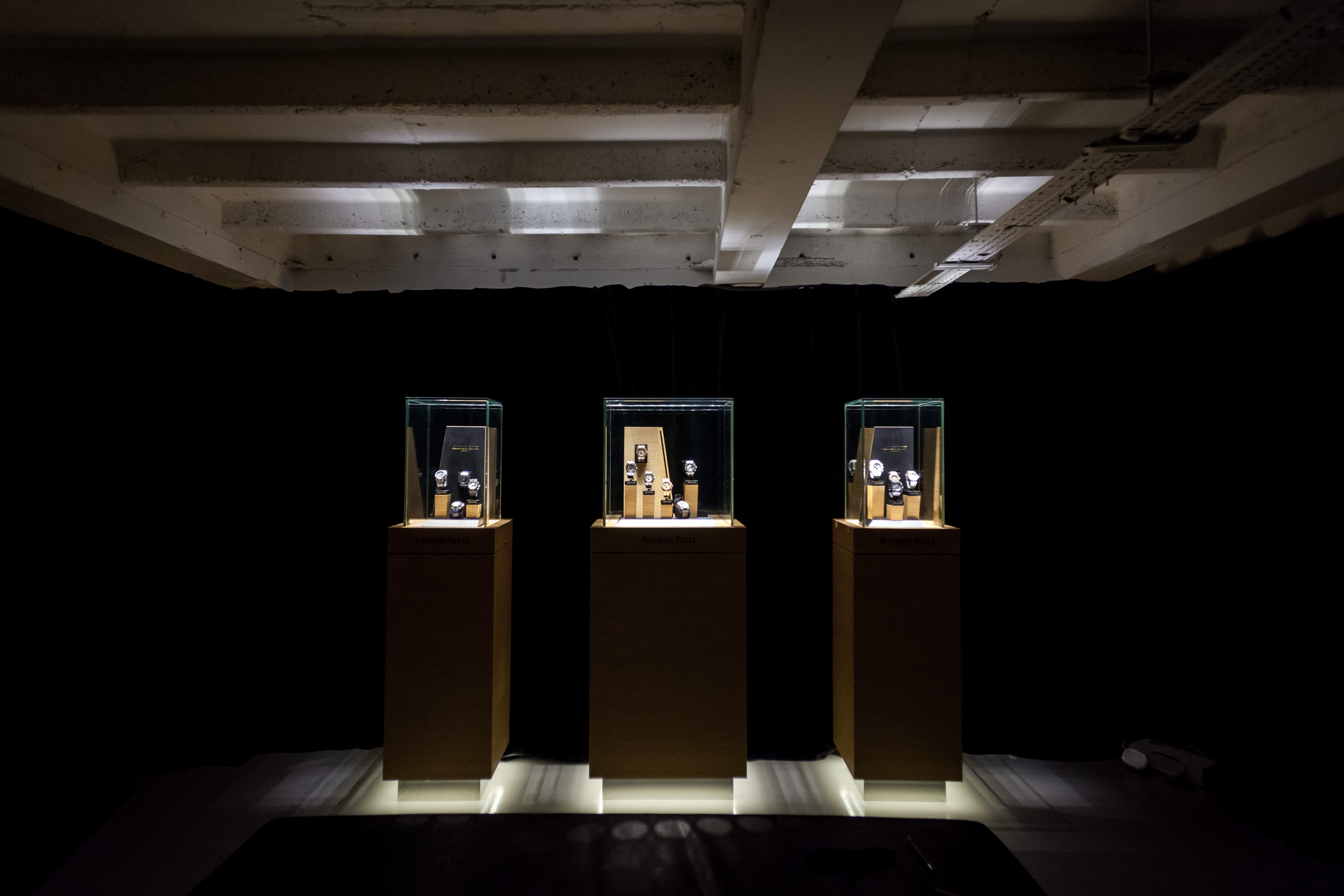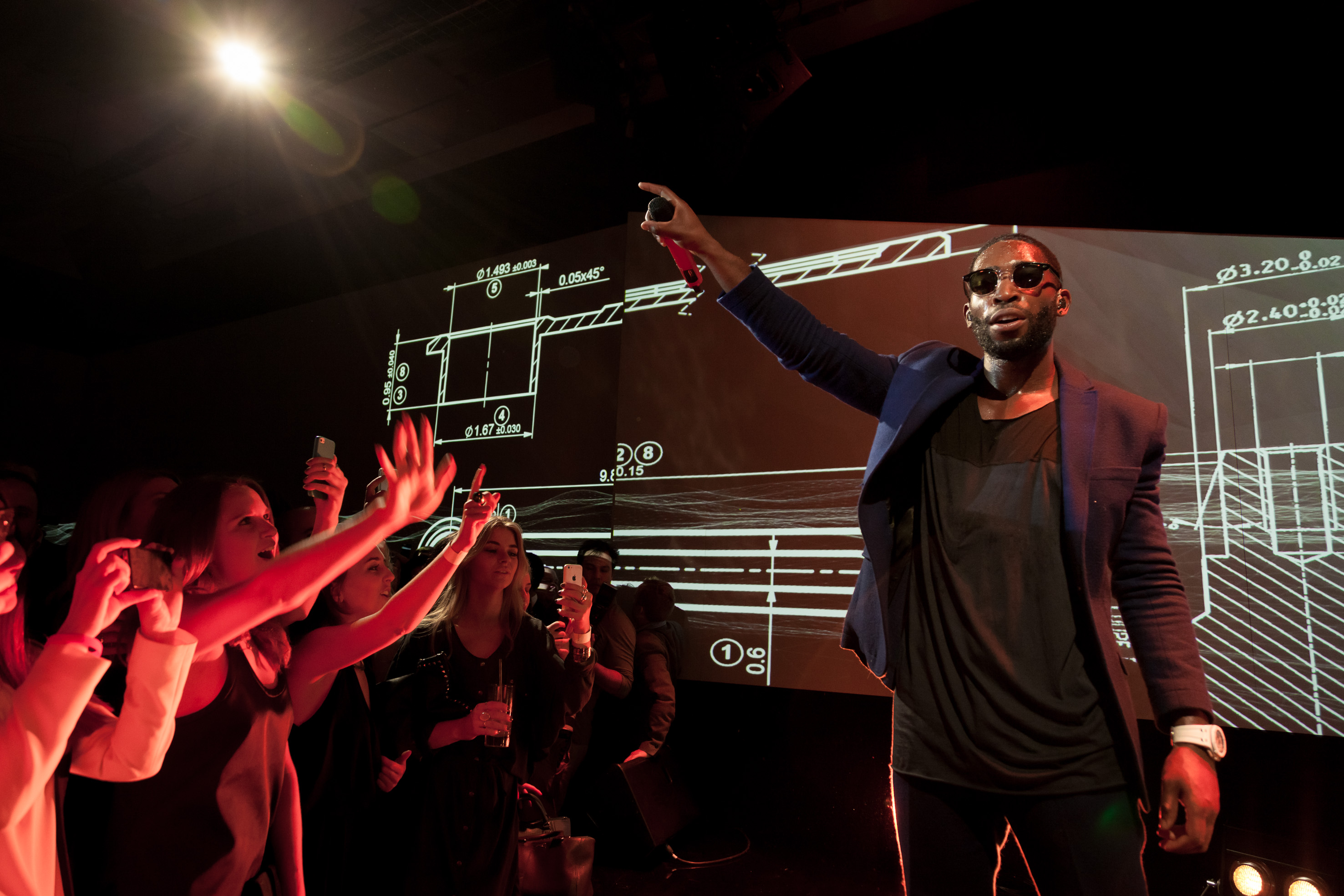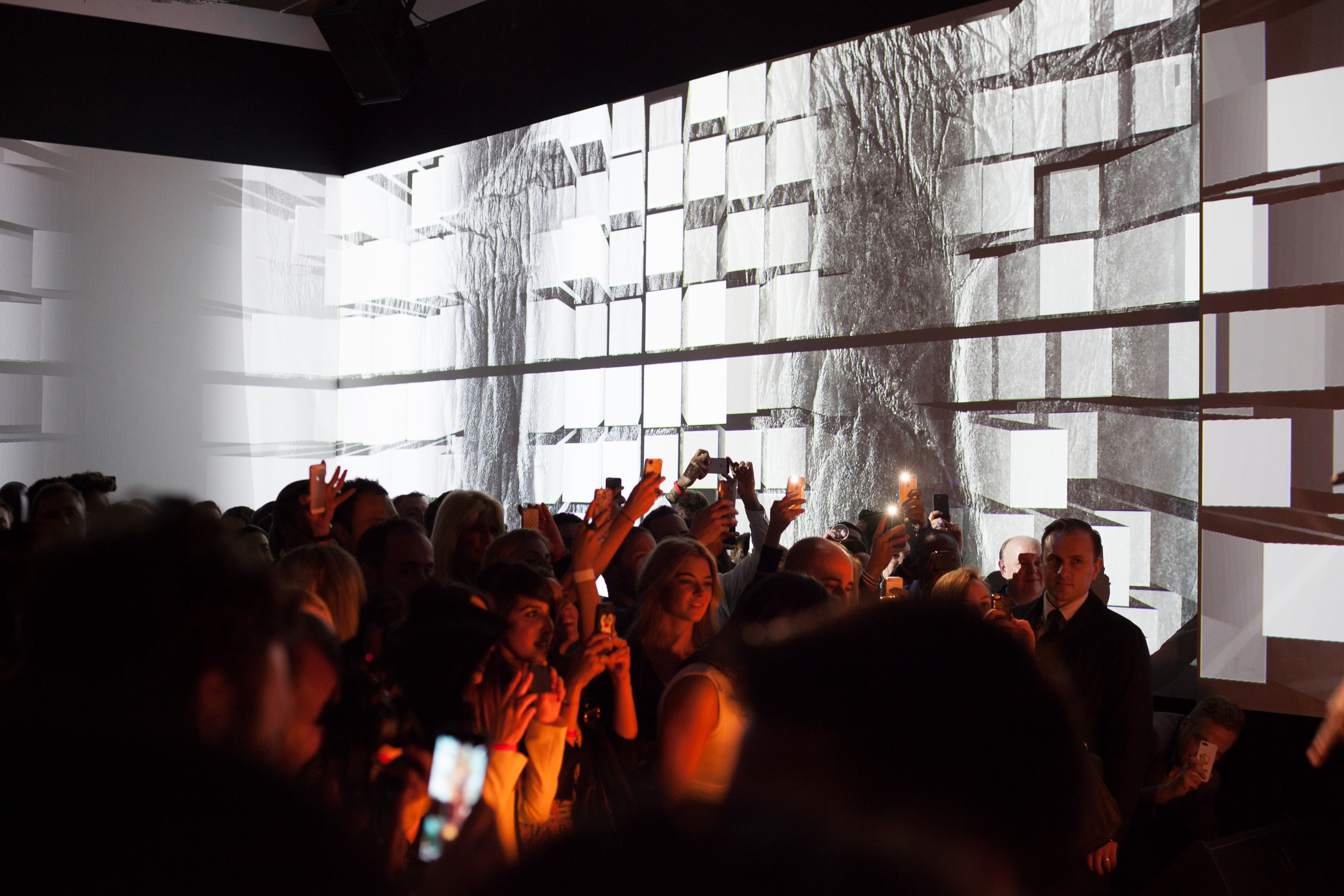 The launch party for Audemars Piguet's New Royal Oak Offshore 42mm collection took place in Victoria House Basement. I worked for INCA to transform the venue into a space that integrated technology, music, light, projection and Audemars Piguet digital content to create an interactive and immersive environment for guests.
Impactful projection screens formed the main space displaying curated Audemars Piguet content, off set by sheer black gauze. I designed a bespoke bar that replicated half a watch face from the Audemars Piguet Royal Oak Offshore collection.
The launch also featured a one to one concierge service. The space was concealed and hidden within the space, creating the sense of a private and exclusive experience. Guests were able to receive a personal service when trying on one of the pieces of the new collection.
Finally guests were treated to an exclusive surprise performance from Tinie Tempah. A kabuki drop revealed Tinie Tempah on stage where he performed his set featuring audio reactive projection mapping on the rear wall of the stage.