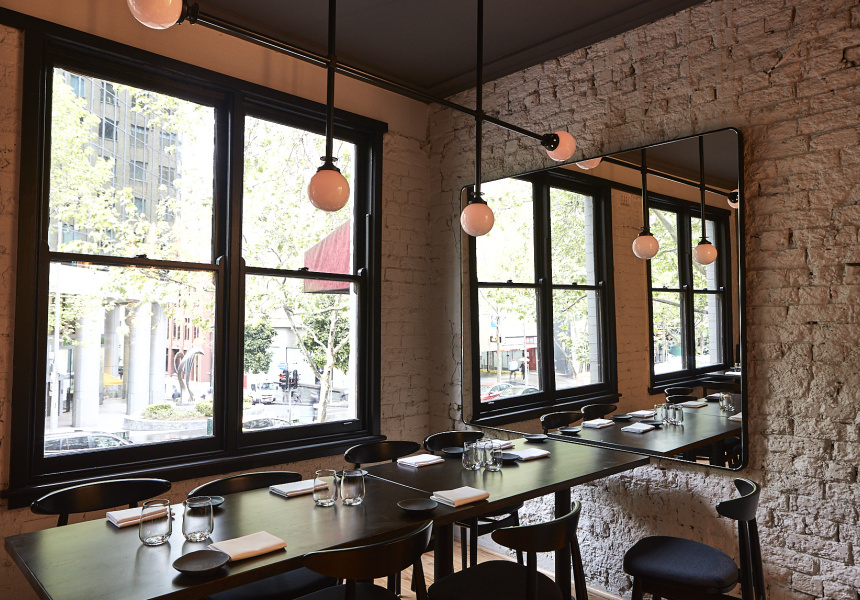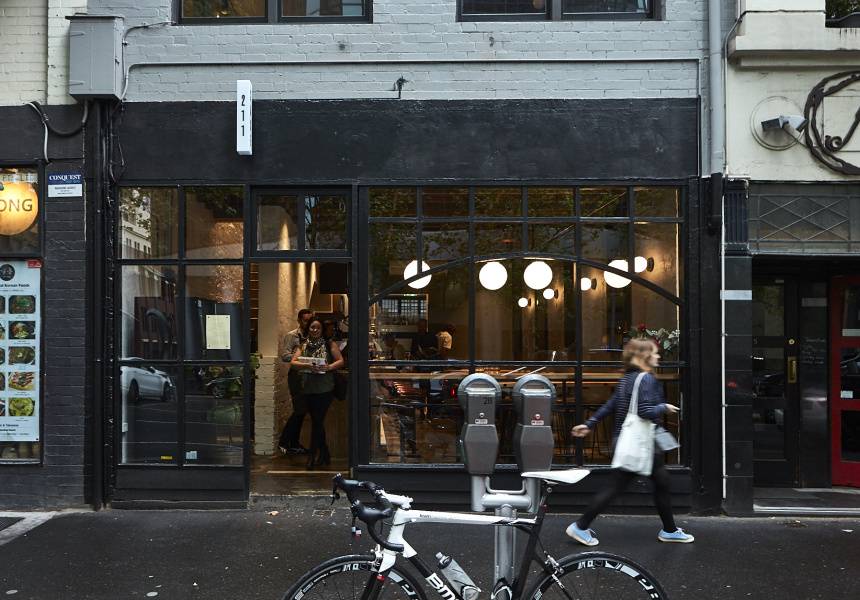 Joe Grbac (previous co-owner of St. Crispin with Scott Pickett), embarked on his first solo venture with a new restaurant in the Melbourne CBD called Saxe. Offering contemporary and seasonal à la carte and tasting menus.

The brief was to create a simple, elegant, unpretentious space where the food was the hero. Inspiration was drawn from New York and classic Parisian bistros.
I worked as a Senior designer for Samantha Eades on the interior and fit out of the new restaurant.
 'There's something refreshingly old school about Saxe…The look is pared-back white stone, American oak and blue velvet. Classic.'
'It all feels effortless and relaxed, an environment that doesn't intrude on the important stuff: Grbac's food'
Broadsheet
'The whole thing is a sophisticated, understated tour de force.'
John Lethlean, The Australian