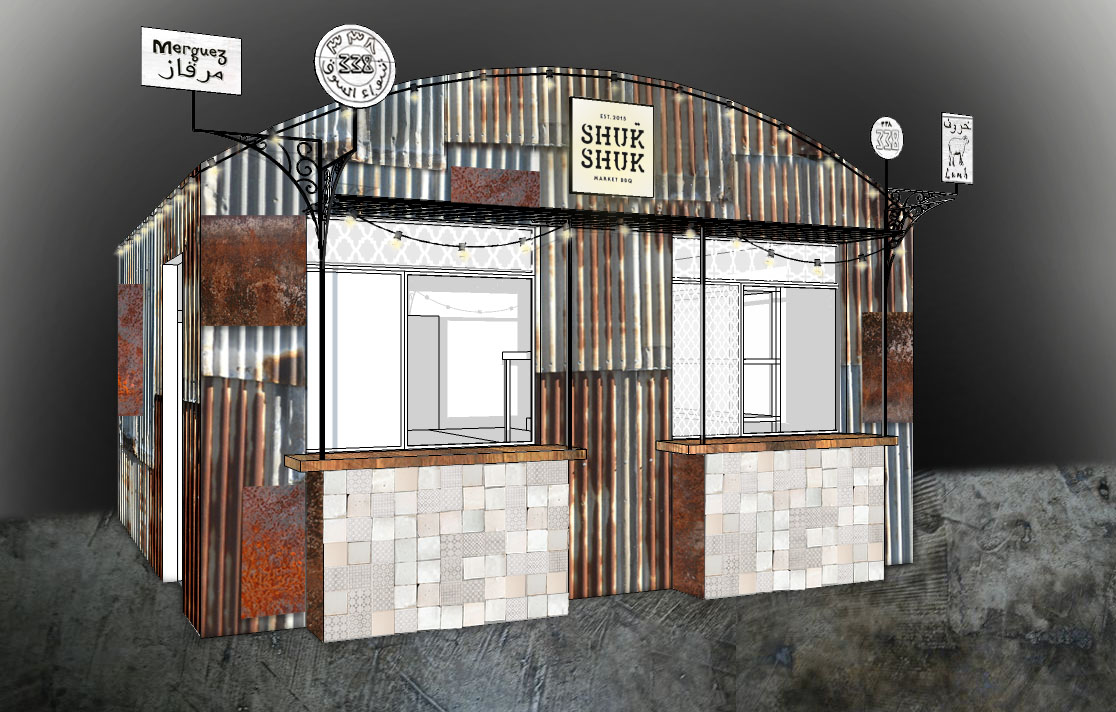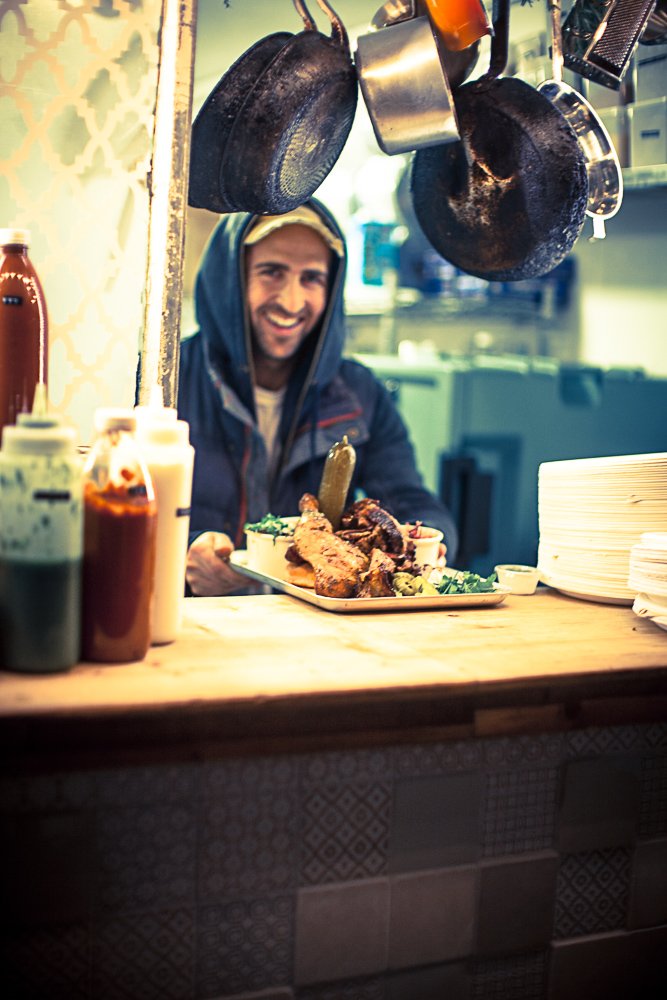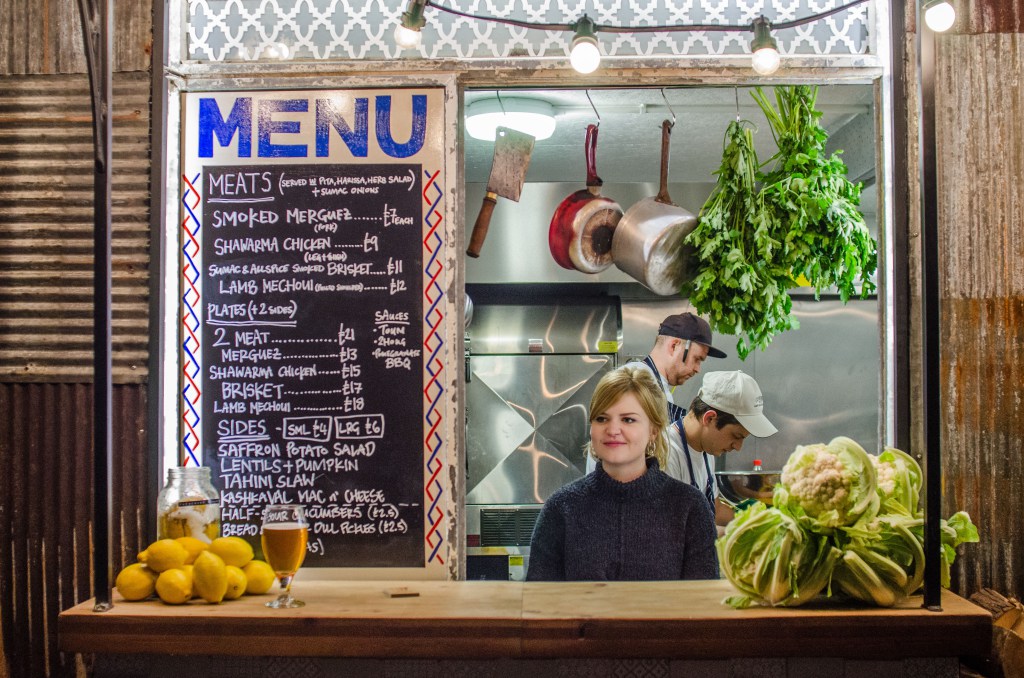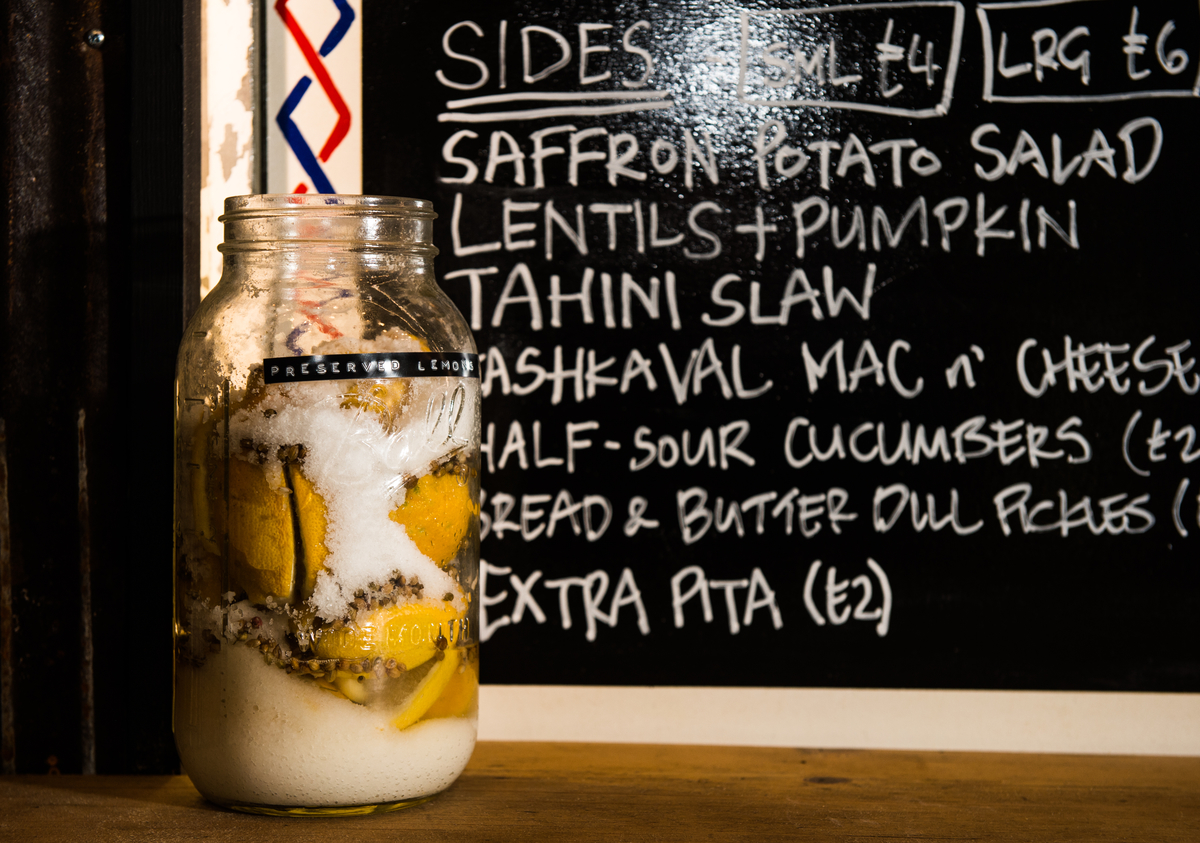 Crate Brewery in Hackney Wick were opening up a new venue called Micks Garage and wanted a food offering to go with their Kambotcha bar and music events, so they approached Berber & Q.
The Berber & Q team wanted something different to the design of their Haggerston restaurant, so the brief was to take inspiration from the Middle East and North Africa and combine it with the look and feel of an American BBQ shack.
The overall design has elements that reflect both of these diverse places; the tiled counters are reminiscent of stalls Josh visited in the bustling alleys of Marrakesh, while the wooden planks and rusted corrugated iron play tribute to food shacks in the Deep South.
Designed by Phoebe Lewis and co-produced with Amy Cook
Photos by Sharking for Chips & Drinks and Tom Bowles